Maria Del Pilar Lanyon
Kindergarten Teacher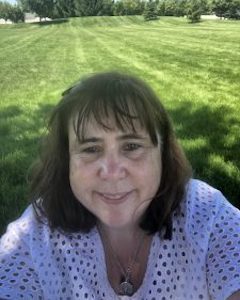 Email:
Maria_Lanyon@dpsk12.net
Department(s):
Kindergarten
Dear families,
My name is Maria Del Pilar Lanyon. I am the Kinder Grade Teacher at Florida Pitt Waller School. I am very proud of being the teacher of these wonderful First Graders. I am looking forward to work with you and your child during the school year to reach their academic goals.
I have been teaching in Denver Public Schools Second, First and Kinder for years, and I enjoy teaching my students all of the most important areas of the curriculum, such as Math, Science, Reading, and Writing. I have a master's in Education from Phoenix University and a bachelor from Maryland University with a major in Business. Although I had worked as a business personnel manager previously, I decided to become a teacher after teaching Spanish grammar to seniors in a High School. I liked the experience and decided to change my professional career to teach students in DPS.
I have been to different countries in the world, such as Mexico, Germany, Italy, Spain, Greece, Turkey, and North of Africa. I love to travel and learn about different cultures and how people live in their countries. I hope I can keep traveling in the near future to learn more about our world and people.
I also love Colorado for its beautiful nature and the wonderful people that you find in this state. I am glad that we are going to work together to help our students reach their academic goals, and I am looking forward to meet with you during the parent-teacher conferences and special events, so we can discuss your children's progress, collaborate in the class, and participate in very interesting and fun activities during the school year.
Best regards,
Maria P. Lanyon