LaTanya Burnett
7th Grade Math Teacher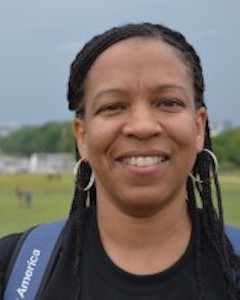 Email:
LaTanya_Burnett@dpsk12.net
Department(s):
7th Grade , Senior Team Lead Teachers
I am Dr. LaTanya Burnett, I play for team DPS. As a Denver native I began my education in Denver Public Schools at Whiteman Elementary, attending Holm Elementary and Hamilton Middle Schools. I am a proud graduate of George Washington High School class of '89. Thanks to Ms. C. Pigford my 10th grade Language Arts teacher, who would not allow her students to make excuses for not doing their best I decided to pursue a career in teaching. Math classes were my favorites in college so I worked hard and completed Metro State College of
Denver's Secondary Teacher Program earning a Bachelor of Mathematical Sciences Degree with an emphasis in secondary education. I got my first teaching job in DPS and my love of the teaching and learning process gave me the motivation to get a Master of Education Degree in Educational Supervision and Administration. There was so much more to learn that I returned to school taking classes at Harvard School of Education, Fordham University and finally completing my doctoral program with the University of Phoenix earning a Doctorate of Education in Curriculum and Instruction, and Educational Policy. My dissertation is published. Thus my writing is part of the vast research on today's school reform.
I am highly qualified by the state of Colorado to teach Secondary Mathematics and Elementary Education. I have taught Math in grades 5 to 12, Science, Drama, and AVID in DPS, Cherry Creek and Brighton school districts. My passion is Mathematics! I believe our children must have a strong foundation in the critical problem solving skills that the study of mathematics provides to be able to compete in the work force to come.
My children range in age from 28 to 12. As a young mother in high school, I was privileged to be part of the DPS Evie Dennis Teen Parent Commission. I continue to educate young parents as a certified parent educator and an Especially Me girls organization mentor.
As a life-long learner, I enjoy teaching and learning when I'm not, I infuse myself into my growing family, I travel the world, and of course I shop for designer shoes!