Kelly Bennett-Teague
7th/8th Grade Science Teacher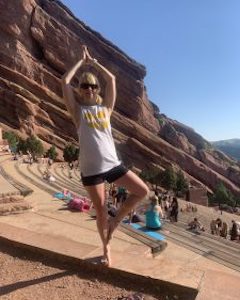 Email:
Kelly_Bennett-Teague@dpsk12.net
Department(s):
7th Grade , 8th Grade
Welcome to the Florida Pitt Waller! My name is Kelly Teague and I am delighted to teach at FPW, I have been here since 2008. This DPS Science curriculum is intended to give each grade level a particular focus that is matched to the growing intellectual needs of our students as well as improving critical thinking. With each passing year of education, our coursework will continue to challenge our student's intellect. Grade level curriculum is divided into the following topics for each grade level.
Grade 7 – Life Science – General Biology, Human Anatomy/Physiology, Cells and Disease transmission, Genetics, Ecology and Evolution.
Grade 8 – Physical Science – Physics, Chemistry, Measurement, and Energy.
My purpose as the teacher of this course is to change the common student conception of science. This change is from an abstract and difficult to understand subject into an active and participatory subject that is working all around us. My credentials include a B. S. Biological Sciences with teaching licensure, B.A. in Visual Communication, ELA-E certified as well as currently certified in CPR/AED and concussion response training.