Joshua Pele
Drama Teacher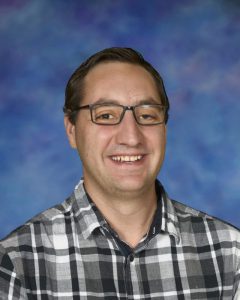 Email:
Joshua_Pele@dpsk12.net
Department(s):
Specials
Hello all!
I am Mr. Pele the Drama/Theatre Arts Teacher here at Florida Pitt Waller. I have been learning and creating incredible theatre alongside the students and staff of FPW since the 2018-2019 school year! We learn that drama is telling stories. In our program here at Florida Pitt Waller we believe that everybody has an incredible story to tell and is presented with the opportunity to tell their stories!
Incase you are curious, here is part of my story! I was born and raised in the small town of Estevan, Saskatchewan, Canada! I moved to Colorado in 2013 to attend the University of Northern Colorado where I obtained my Bachelors of Arts in Theatre Education, K-12. Outside of school hours I enjoy attending theatre performances and concerts, singing in choir, tending to my garden, hiking, and exploring everything Colorado has to offer.
I am so incredibly excited to be together again in person, to continue telling stories with one another!
Dramatically yours,
Mr. Pele 🙂