Cleo Clausell-Holmes
Kindergarten Teacher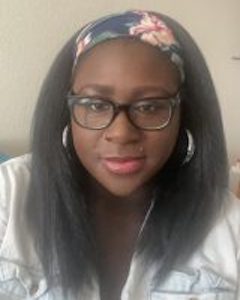 Email:
Cleo_Clausell-Holmes@dpsk12.net
Department(s):
Kindergarten
My name is Cleopatra Clausell-Holmes and teaching is an absolute passion of mine. I am married with two kids Kamilah and Kyroh. I attended the University of Northern Colorado, and have been at Florida Pitt Waller for the past 10 years. I was born in raised in Denver, Colorado, and have attended Denver Public Schools since kindergarten.
Teaching has been my dream ever since second grade and I am extremely excited to have my dream come true. I have had amazing mentors, teachers and guidance through my educational journey (including Florida Pitt Waller's daughter, and our school ambassador Mrs. Jane Pigford). During my free time you can catch me at the movies, shopping, hiking, spending time with family or at home watching Netflix.
I love exploring and traveling with my family!