Angelia Short
Senior Team Lead & 3rd Grade Teacher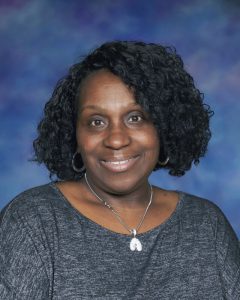 Email:
Angelia_Short@dpsk12.net
Department(s):
3rd Grade , Senior Team Lead Teachers
My name is Angelia Short. I am a very fun-loving person that enjoys being around friends, reading books, and most importantly, being around family. I am married with 3 children, our dog Duke, and my latest, greatest addition, my grandson Isaiah.
I am a graduate of the University of Southern Colorado with a Bachelor's degree in Business Administration emphasizing in Management. During the first 12 years after college, I had the opportunity to be an outside sales rep for General Foods (Maxwell House Coffee Division), Thomas J. Lipton Co., and Science Diet. After being on the road traveling up to 1000 miles a week, I decided to chase my true passion…educating our future.
I was able to get into the Metro State Program with DPS where I received my teaching certificate and license.
I have been with DPS for 15 years and, during this time, I have the opportunity to work with a very diverse group of students.
This year brings on a new opportunity that I am so excited and ready to take on. In the past, I have hosted 6 student teachers. I found it very exciting to help those students reach their goal to become a teacher. I will be utilizing those same skills, with my job as a Teacher Leader while working with 3rd and 5th grade.