Leola Marsh
Dean of Culture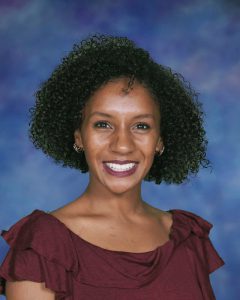 Email:
Leola_Marsh@dpsk12.net
Department(s):
Support Staff
Ms. Leola Marsh is originally from Denver, CO. She has two sisters and grew up in the Montbello Community. She is a hard working woman and mother of two beautiful children her son named Leolani and her daughter Laleigh also known as Cheeka. She went to Martin Luther King Efficacy Academy Middle School in the Green Valley Ranch Community and graduated from George Washington High School as a Patriot.
Ms. Leola went to a Historically Black College University and was accepting into Shaw University in Raleigh, North Carolina. where she lived the remainder of her college career. She studied Sociology in a concentration in Criminal Justice. Ms. Leola dedicated a lot of her time to her internship at the Wake County Juvenile Detention Center before graduation in 2009.
After graduating from college Leola moved back to Denver, CO, to be closer to family and worked as an intern with the City and County of Denver as a Juvenile Probation Pre-Sentence Investigator. Ms. Leola loves working with kids and started her career in 2011 with Denver Public Schools as a Campus Security Officer. Later working her way to make a change for at risk students Leola moved up to be a Student Advisor at the familiar place of Florida Pitt Waller. This is a place where she continues to build unbreakable bonds and watch her student grow significantly every year.
Ms. Leola has a special love for the art of dance. She has danced for many years of her life and cheered in college. Leola is currently a cheer and dance coach for middle and high school students in DPS. She has invested unlimited hours of time to her love of dance and cheer to her students.