Kimberly Larkin-Davis
2nd Grade Teacher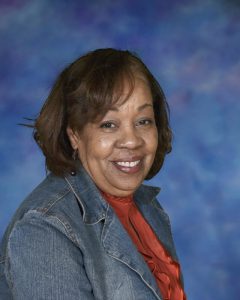 Email:
Kimberly_Larkin-Davis@dpsk12.net
Department(s):
2nd Grade
Hello! My name is Mrs. Larkin-Davis your child's 2nd grade teacher. It is my pleasure to be part of your child's learning experience this school year! My classroom is built upon the belief that each student is capable of accomplishing amazing things. I work to help each student build their self-confidence and feel as if they can succeed at anything they put their mind to. In my classroom we strive to be responsible and respectful to our school and classroom community. We have fun learning and do so in a worm, welcoming environment!
I began my journey to teaching in 1998 in my son's school as a volunteer. I began as a paraprofessional with Denver Public Schools that same year. I went back to school at University of Northern Colorado Center for Urban Education and began teaching my own class in 2004. My career began at Omar D. Blair in 2004 and I continued to teach there for 11 years as a 2nd grade teacher, Primary Lead teacher and grade level Lead teacher as well.
I began this year 2015, with Florida Pitt Waller…The Waller Way as a 2nd grade teacher! I am so excited to have the opportunity to work in the District and look forward to learning and growing within my field.
I have two sons who are now 19 and 23 who have been supportive throughout my career. We enjoy spending time together and traveling whenever we can!
The Waller Way!!!!