Kayla Grayson-Yizar
Principal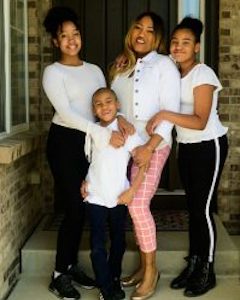 Email:
Kayla_Grayson-Yizar@dpsk12.net
Department(s):
Administration
Kayla Grayson-Yizar attended Newman University in Wichita, KS where she received her Associates of Science, Bachelors of Science in Elementary Education, Masters Degree in Curriculum, Instruction, and School Accountability, an English as a Second Language Endorsement, and a Masters Degree in Building Leadership/Principalship. In addition, she has also completed the RELAY Principal Fellowship Program.
Kayla began her teaching career in Wichita, KS. She taught fourth and fifth grade and served as a Team Leader, MTSS leadership committee member, Building Leadership Committee member, and Professional Learning Communities leader. She was awarded a Good Apple Award for her Parent Involvement Work, Distinguished Classroom Teacher award, and was Regional Finalist for Kansas Teacher of the Year. Kayla was also an ESL resource teacher/coordinator for grades K-5. In 2014, Kayla relocated to Denver and she joined the Florida Pitt Waller family in 2015.
Kayla is happily raising 3 children – 2 daughters and 1 son. She enjoys traveling, reading, watching her children play sports and being with family as much as possible.