Bonnie Roman
Art Teacher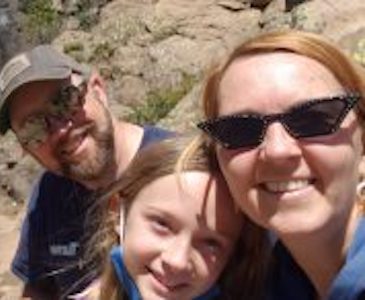 Email:
Bonnie_Roman@dpsk12.net
Department(s):
Specials
Greetings students and families!
I am Ms. Roman, and I LOVE being the Art teacher at FPW! I started teaching Visual Art at FPW for the 2020-21 school year during the Covid-19 pandemic (I taught 100% remotely my whole first year!) which was my first experience teaching Art to kids in a public school setting (but not my first time leading a classroom!) Previously, I taught art classes at the college level for over 19 years at CU-Denver, MSU Denver, Regis U., and RMCaD, plus numerous workshops, classes, and artist lectures for adults and children as young as five. My university classes included all levels of Sculpture, as well as 2D Design, 3D Design, Fiber Arts, Hand Papermaking, Art in Culture, and Intro to Art. Through the years, my passion for experiencing and creating art, sparking that passion in students, and empowering them to own their learning has only deepened. I find so much joy in guiding students to develop their unique voices and communicate their ideas through visual media with boldness, precision and creativity – I cannot wait to get started at FPW!
I have been creating and exhibiting my artwork since 1991 in galleries, museums, and art centers both locally and regionally. If you have an interest in learning more about my personal artwork, I invite you to visit my artist website at www.bonnieferrillroman.com where you can see examples of my artwork, find out about current and upcoming exhibitions, and sign up to receive my occasional e-newsletter.
I live out west in Wheat Ridge with my (graphic designer / videographer / composer) husband of 20+ years, and our son, (b.April 2009) who is currently in Middle School at Drake in Jefferson County. When I can find a minute of free time, I love to spend it with friends, make or see art, play in my garden, read, camp, hike, mountain bike, attend Yoga and Zumba classes, play sudoku or Words with Friends, and cuddle with our three cats (not necessarily in that order).
This photo is me, my husband, and my son taken on a family hike up to a waterfall in the Colorado mountains.