October Costume Donations and Event
Posted September 29, 2021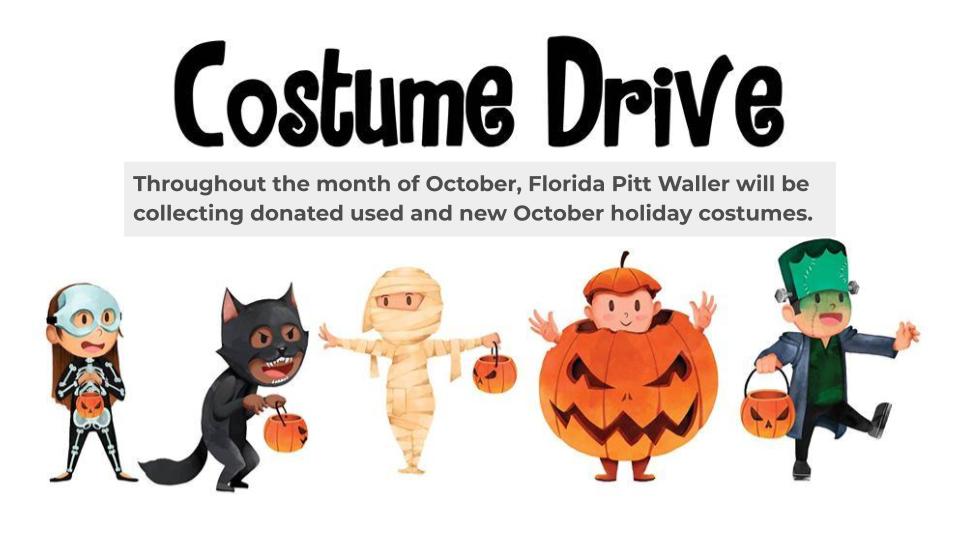 Donations and Event Details
Throughout the month of October, Florida Pitt Waller will be collecting donated used and new October holiday costumes. If you wish to donate a holiday costume please drop it off at the donation box in the main foyer of the building.
On Friday and Saturday (Oct. 22nd and 23rd) we will be hosting a community event where we will have all of the donated costumes displayed in the Cafeteria of Florida Pitt Waller where you can come down and pick up a free holiday costume for your child!
MORE INFORMATION – Please email kyle_hanzl@dpsk12.org to learn more!